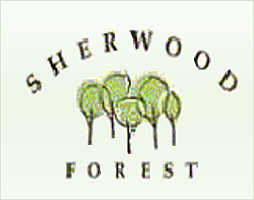 Sherwood Forest is a neatly planned community in Midtown Atlanta consisting primarily of ranch-style dwellings, many of which have been substantially renovated, expanded, and rebuilt.
In the early 1900's, heirs of the Collier family started selling parcels of their land inheritance. The first parcel sold became Ansley Park and the Ansley Golf Club. The last parcel sold became Sherwood Forest, founded in 1949 as Atlantas "poshest" post World Ward II neighborhood, according to developer Haas & Dodd.
Sherwood Forest is a sought-after neighborhood bound by Beverly Road on the south, I-85 and Buford Hwy on the north, Friar Tuck road and the Ansley golf course on the east and West Peachtree Road on the west. Sherwood Forest is directly north of Ansley Park, south of Brookwood Hills, west of Morningside, and east of Loring Heights.
Sherwood Forest in Midtown Atlanta consists primarily of custom ranch homes dating from the 1950s on very spacious lots, plus a tremendous amount of high-end new construction.