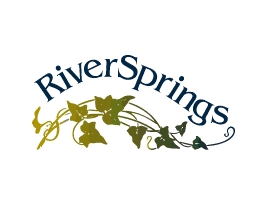 Located along the banks of the Alcovy River, Riversprings offers luxurious custom-built homes and abundant recreational amenities, all nestled amidst the meandering streams, rolling hills, and lush woodlands of Dacula. Recreational amenities abound, both within the community and in the area's many nearby parks, with something for every member of the family to enjoy. Riversprings is conviently situated on a quiet country road just minutes away from Hwy. 316 and the towns of Dacula , Grayson and Lawrenceville; combining the serenity of country living with easy access to nearby shopping, dining, and entertainment.
The first thing you'll notice when you visit Riversprings is the spectacular view. Set among rolling hills and lush, green spaces, the homes of Riversprings compliment the beautiful scenery. Floorplan diversity and architectural variety are trademarks of the community; each home is unique in Riversprings.
But there's more to Riversprings than beautiful homes and dramatic views - there's also opportunity. The area is growing and the demand for property in and around Riversprings is growing, too. Palm Creek Park will be located directly across the street upon its completion, Harbins/Alcovy Park will be just a few miles away, and new retail shopping centers and restaurants are also under construction in the area. Sugarloaf Parkway is scheduled to be extended to just a few miles away from Riversprings, offering residents even more commuting options.
And with the area growing at such an extraordinary rate, new schools are being planned for the area, too. With new homes starting in the low $400's, the value that comes with owning a home here will continue to increase as the area matures.