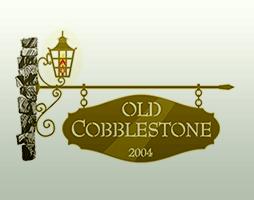 Old Cobblestone, off Spalding Drive in Dunwoody, is the remaining land in the Bailey Family Estate that once comprised over 400 acres. The 22+ acre community of Old Cobblestone is surrounded on three sides by Dunwoody Country Club and the Bailey Estates Community on the fourth. The adjoining 17 lots Bailey Estates, all approximately one-acre in size, were developed in 1990. Each of the original homes reflects the quality workmanship that has become a trademark of Bill Grant Homes. As Bailey Estates was almost entirely designed by Stephen Fuller, the architectural landscape is classic, consistent, and helps create the feel of community within the community. Today, Bailey Estates is considered one of the elite neighborhoods in Dunwoody.
All Old Cobblestone lots will exceed one+ acres, giving residents room for both elegant dwellings and impeccably landscaped yards to enjoy. The English country style of architecture will remain the community's overriding theme and rigid guidelines will ensure superior quality and aesthetic harmony. All homes will be designed by one of our approved architects. In keeping with our dedication to rich landscapes, all settings, landscapes, and hardscapes will be designed by Landscape Architect.
Old Cobblestone distinguishes itself as the richest and the last undeveloped family estates south of the river and outside the perimeter. The property serves as testament to the classic Dunwoody of yesteryear. Four creeks wind their way through the heavily wooded landscape, with wildlife in abundance and a 60 year old pavilion perched atop a bubbling spring. This unspoiled tranquility of nature is only broke by the occasional "thwack" of a golf ball being struck on the adjacent golf course.