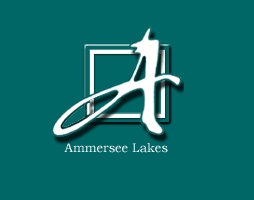 Welcome to Ammersee Lakes, where nature is a part of every day. Ammersee Lakes on the Chattahoochee is a unique community of 148 homes, located on the west side of the Chattahoochee River in Fulton County, on State Bridge Road between Peachtree Industrial Blvd. and Medlock Bridge Road. Most of the homes are built along the river or around a series of lakes, creating a park-like setting, inviting serenity and nature.
Ammersee Lakes is a friendly, caring, and active group of people, who enjoy fishing in the lakes, our tennis courts, swimming pool, nature trail, and activities such as the Theater Group, Book Club, and Wine Tasting.
The majority of the residences at Ammersee Lakes are built around several man-made lakes that flow throughout the community. Ammersee Lakes amenities include a stunning waterfall immediately upon passing through the gates, a swimming pool, tennis courts and a tranquil nature trail that meanders through the grounds. The mandatory annual fee is presently $3,728 for the majority of the homes and for all resales and is payable in semi-annual installments on January 1 and July 1 of each year. This assessment covers the majority of all yard and lawn maintenance for all residences and common areas throughout the year, the gate attendants and all infrastructure of the community which includes the roads.
Ammersee Lakes is a self-governing community with all the directors being residents who are elected by the homeowners at the annual meeting. The Covenants, which are recorded with the Fulton County land records, are a part of the deed to each property. All property owners are subject to its provisions.